FIS Roller ski World Cup continued in Madona, Latvia
FIS Roller ski World Cup continued last weekend in Madona, Latvia. The competition programme included three races: sprint 200 m, mass start 15 and 200 km and an interval start 7,5 and 10 km. Traditionally the leg lasted three days, one race per day. There were two uphill races – sprint and mass start. As it was before – both seniors and juniors participated in the races.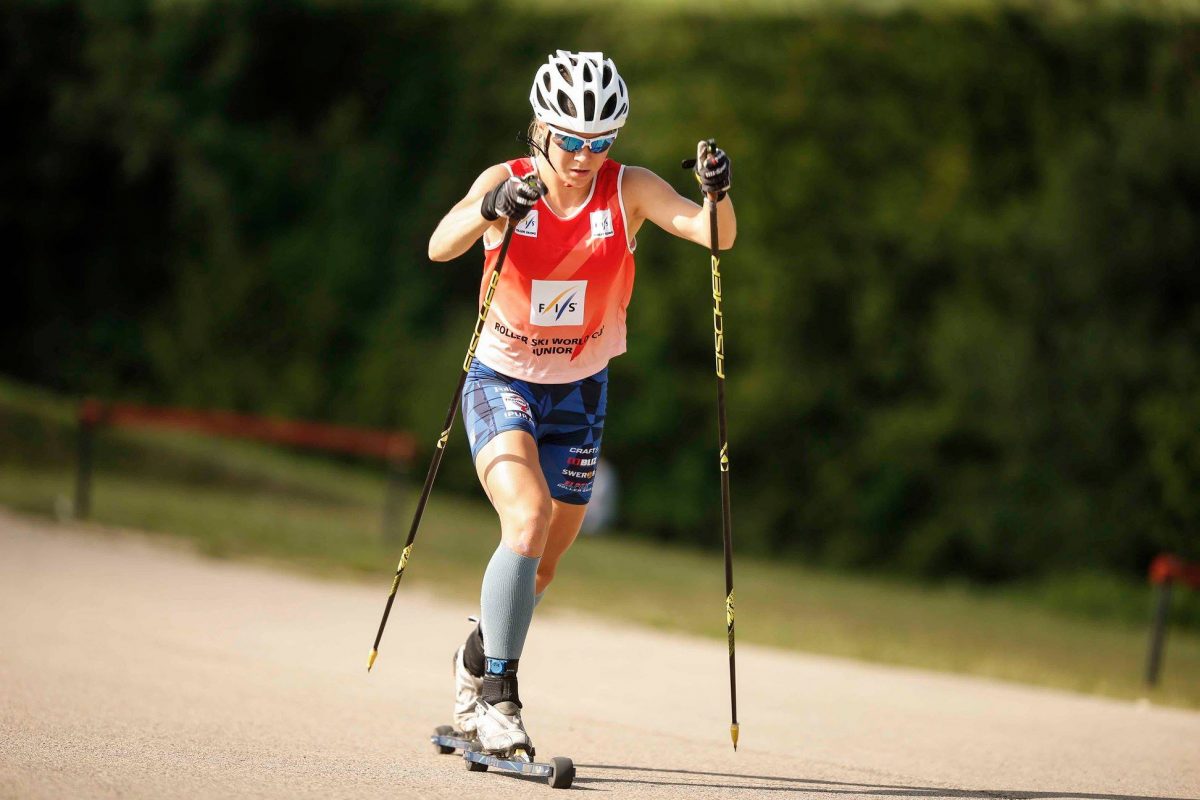 Emanuele Becchis won the 200 m sprint. It seems to be a good tradidion. He's been winning this kind of race in Madona four years in a row. He's also a two-times World Champion in sprint. Alexander Grigoriev was the best one among the russian athletes. He is a junor and placen on a podium in every Madonna's race. He was second once and third twice. Among men Evgeniy Dementiev show the best result being the fifth in the interval start and the best woman is Varvara Prochorova placed sixth in the mass start.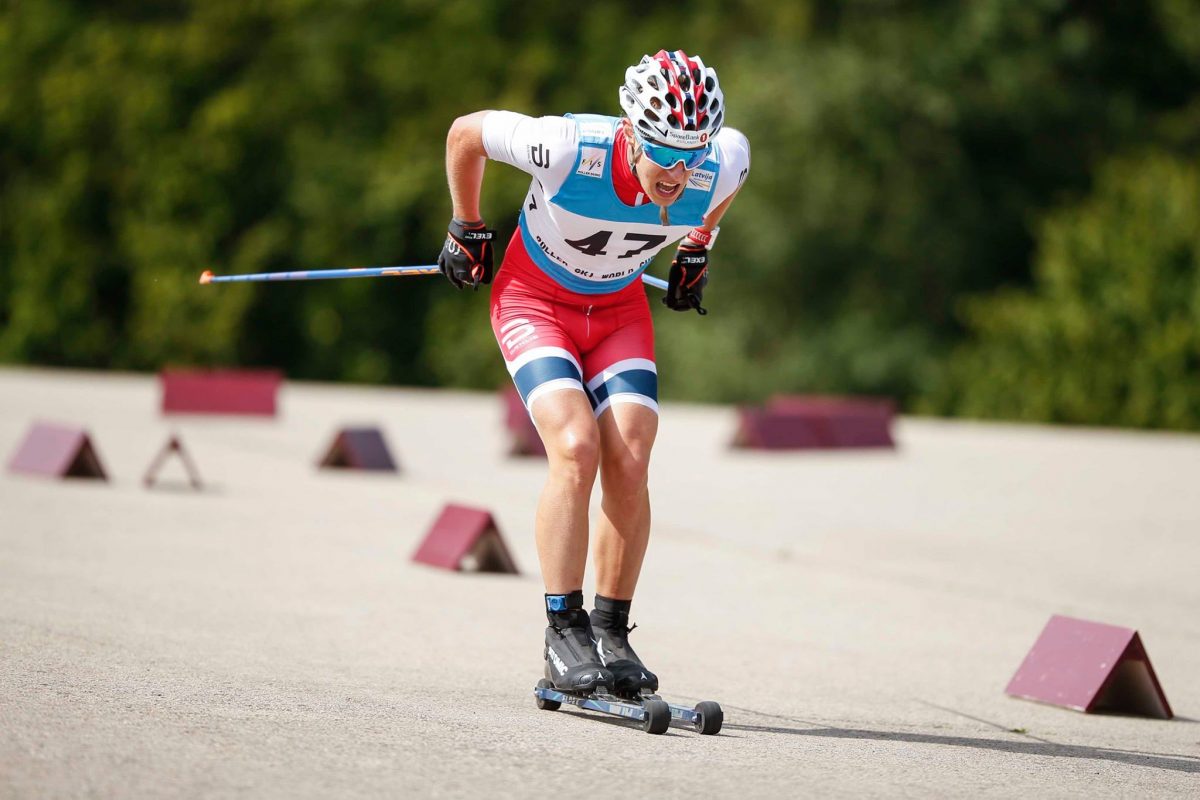 Ladies' SP 0.2 km
1 place: Julie Henriette Arnesen, Norway
2 place: Alba Mortagna, Italy
3 place: Moa Hansson, Sweden
Men's SP 0.2 km
1 place: Raimo Vigants, Latvia
2 place: Alexander Grigoriev, Russia
3 place: Johan Ekberg, Sweden
Ladies' SP 0.2 km
1 place: Lisa Bolzan, Italy
2 place: Jackline Lockner, Sweden
3 placed: Alena Prochazkova, Slovakia
Men's SP 0.2 km
1 place: Emanuele Becchis, Italy
2 place: Alessio Berlanda. Italy
3 place: Ludvig Soegnen Jensen, Norway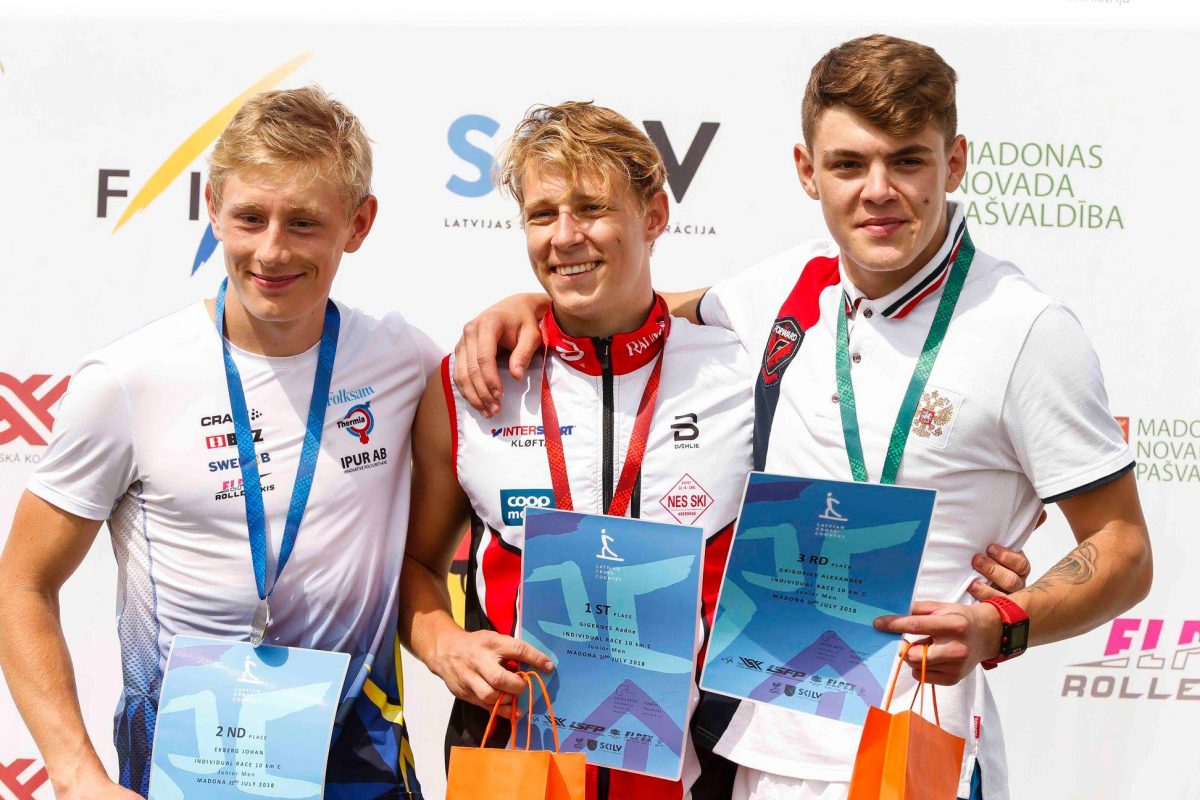 Ladies' 15 km
1 place: Moa Hansson, Sweden
2 place: Julie Henriette Arnesen, Norway
3 place: Alba Mortagna, Italy
Men's 20 km
1 place: Raimo Vigants, Latvia
2 place: Angelo Buttironi, Italy
3 place: Alexander Grigoriev, Russia
Ladies' 15 km
1 place: Alena Prochazkova, Slovakia
2 place: Sandra Schuetzova, Czech Republic
3 place: Jackline Lockner, Sweden
Men's 20 km
1 place: Victor Gustafsson, Sweden
2 place: Francesco Becchis, Italy
3 place: Erik Silfver, Sweden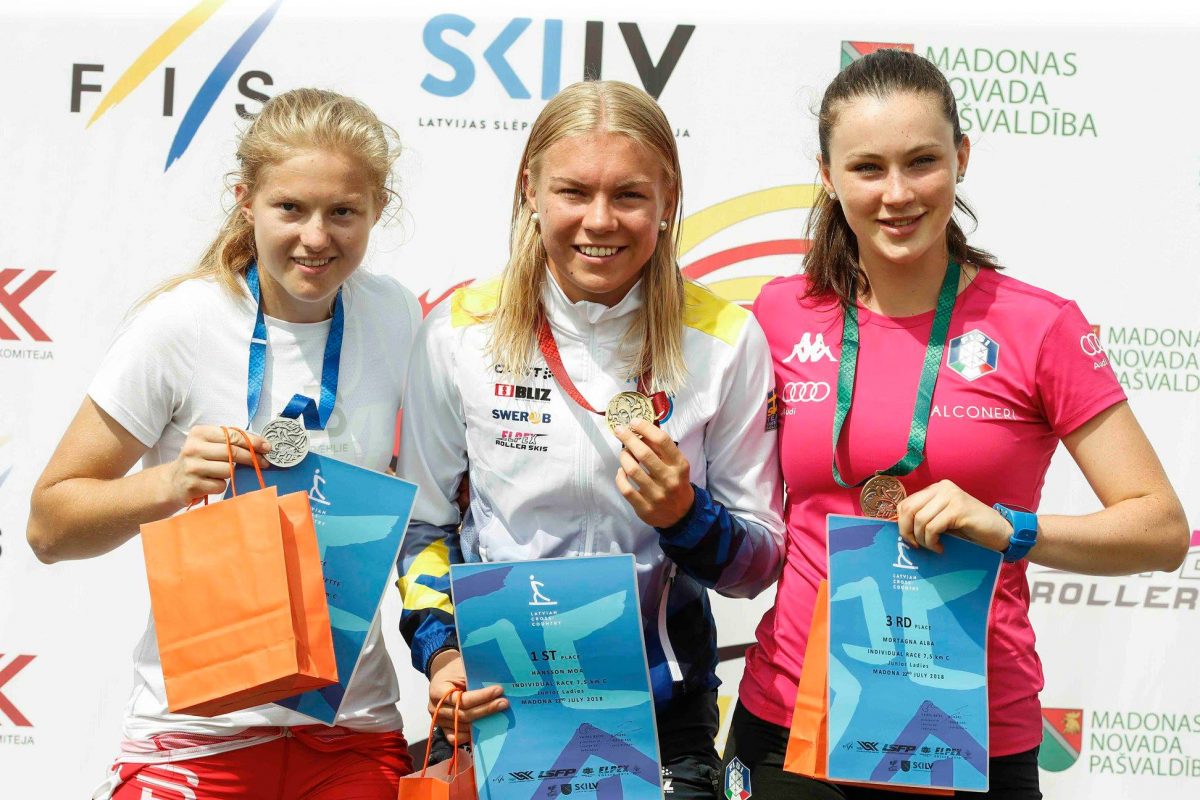 Ladies' 7.5 km
1 place: Moa Hansson, Sweden
2 place: Julie Henriette Arnesen, Norway
3 place: Alba Mortagna, Italy
Men's 10 km
1 place: Aadne Gigernes, Norway
2 place: Johan Ekberg, Sweden
3 place: Alexander Grigoriev, Russia
Ladies' 7.5 km
1 place: Alena Prochazkova, Slovakia
2 place: Sandra Schuetzova, Czech Republic
3 place: Julia Angelsioeoe, Sweden
Men's 10 km
1 place: Robin Norum, Sweden
2 place: Victor Gustafsson, Sweden
3 place: Oleksii Krasovskyi, Ukraine

Photo: Flavio Becchis