Athletes from 8 countries will compete in Khanty-Mansiysk
The first preliminary entries were received from athletes that are going to participate in FIS Roller Ski World Cup in Khanty-Mansiysk from August'31 till September'02.
At the event registration forms were received from 8 countries – Denmark, Germany, Slovakia, Czech Republic, Italy, Sweden, Norway and Russia.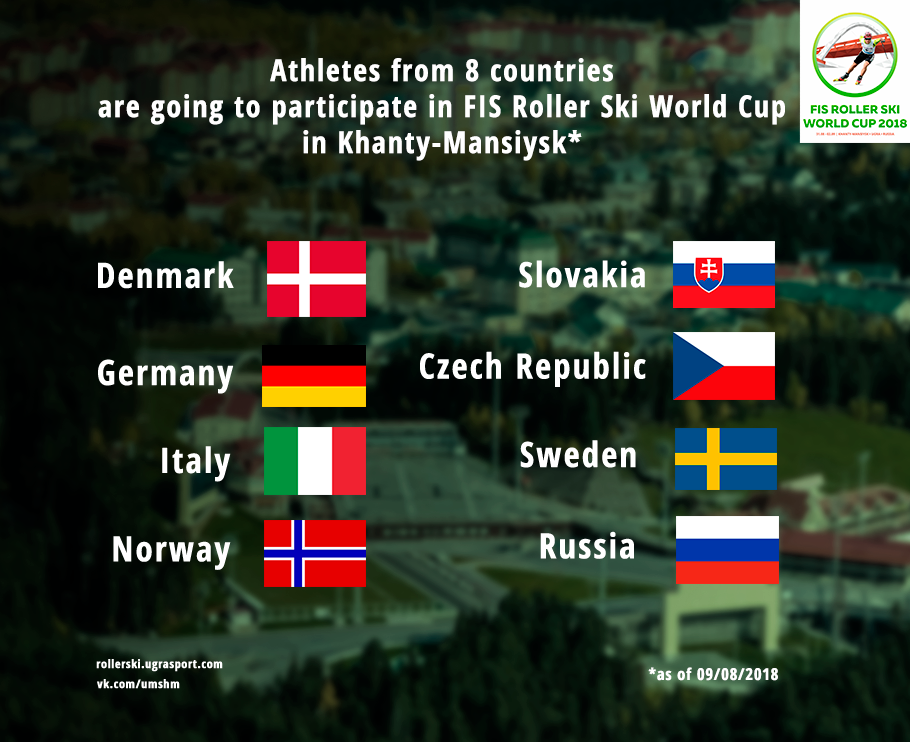 The most numerous team among them is Italy. It consists of 10 athletes (6 men and 4 women) and 3 officials. This is not a surprise, this national team is traditionally strong in roller skiing and is often seen on the podium of FIS Roller Ski World Cup.
All teams must send information about the number of athletes and team staff as well as their names until August'15.
The accreditation of media is open at the moment. To send the application form please follow this link.
It is to be reminded that Ugra will be hosting FIS Roller Ski World Cup for the first time. The program of the competition will consist of three disciplines – interval start race, sprint and mass-start which will take place on August'31, September'01 and September'02. Two races will be held on the city streets, while the third one will be held in Alexander Filipenko Winter Sports Center.