FIS Roller Ski World Cup is open!
Today, on August'31, the official opening ceremony of FIS Roller Ski World Cup was held in the theater and concert center "Oktyabr" just a few hours after the first races of the event. Other two races – sprint and mass-start will take place on the city streets during the upcoming weekend. Athletes and officials of the event as well as other audience were greeted by actors, dancers and singers from Ugra. The Organizing Committee always tries to show city guests the spirit and colors of Ugra land.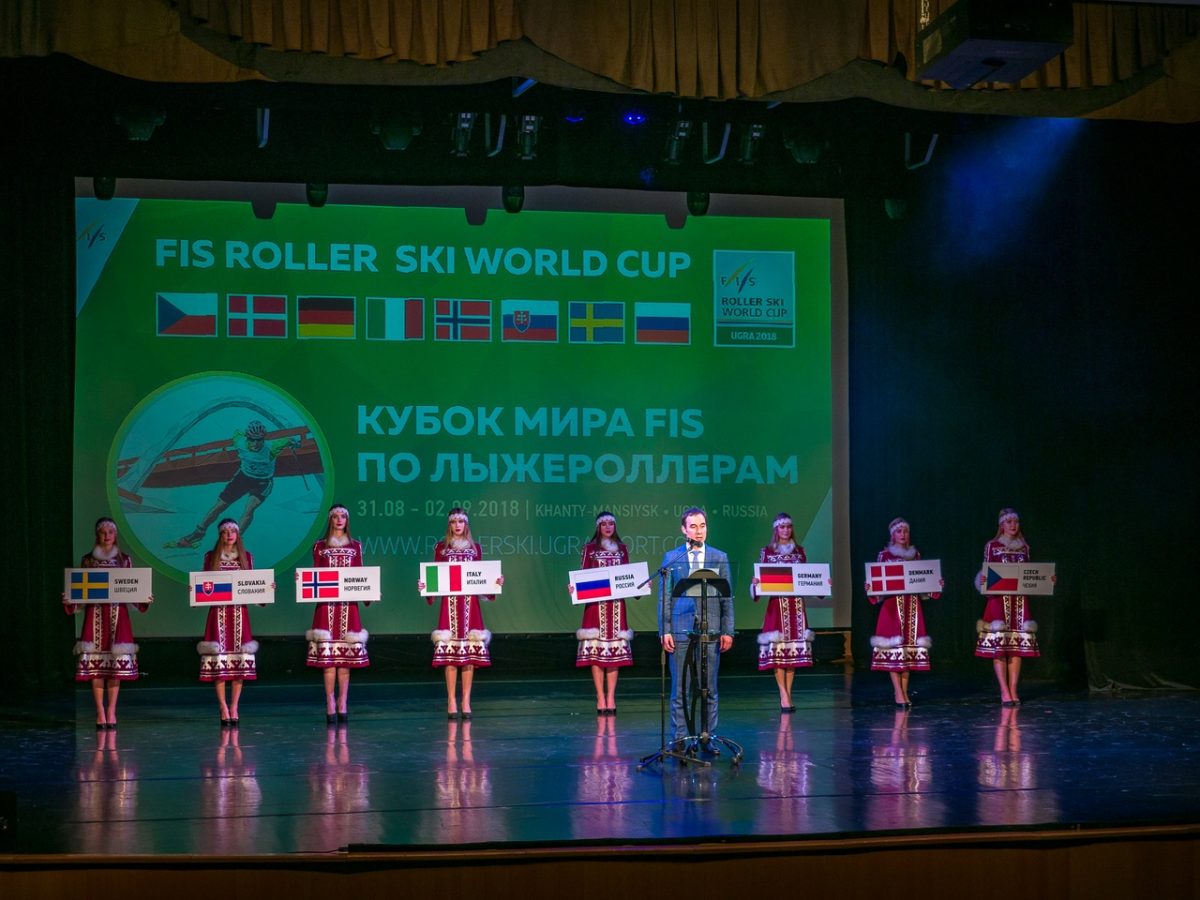 The opening ceremony was attended by the deputy governor of the Khanty-Mansiysk Autonomous okrug Ugra Yury Yuzhakov, chairman of the Roller Ski committee of the International Ski Federation Martins Niklass, mentor of the presidium of the Russian Ski federation, representative of Russia on the committee of Cross-country World Cup Sergey Kriyanin, chairman of the Russian Roller Ski committee Pavel Zhestkov,  acting Director of the Department of Physical Culture and Sports of Ugra Sofia Konukh and executive director of the third leg of FIS Roller Ski World Cup 2018 Valeriy Radchenko.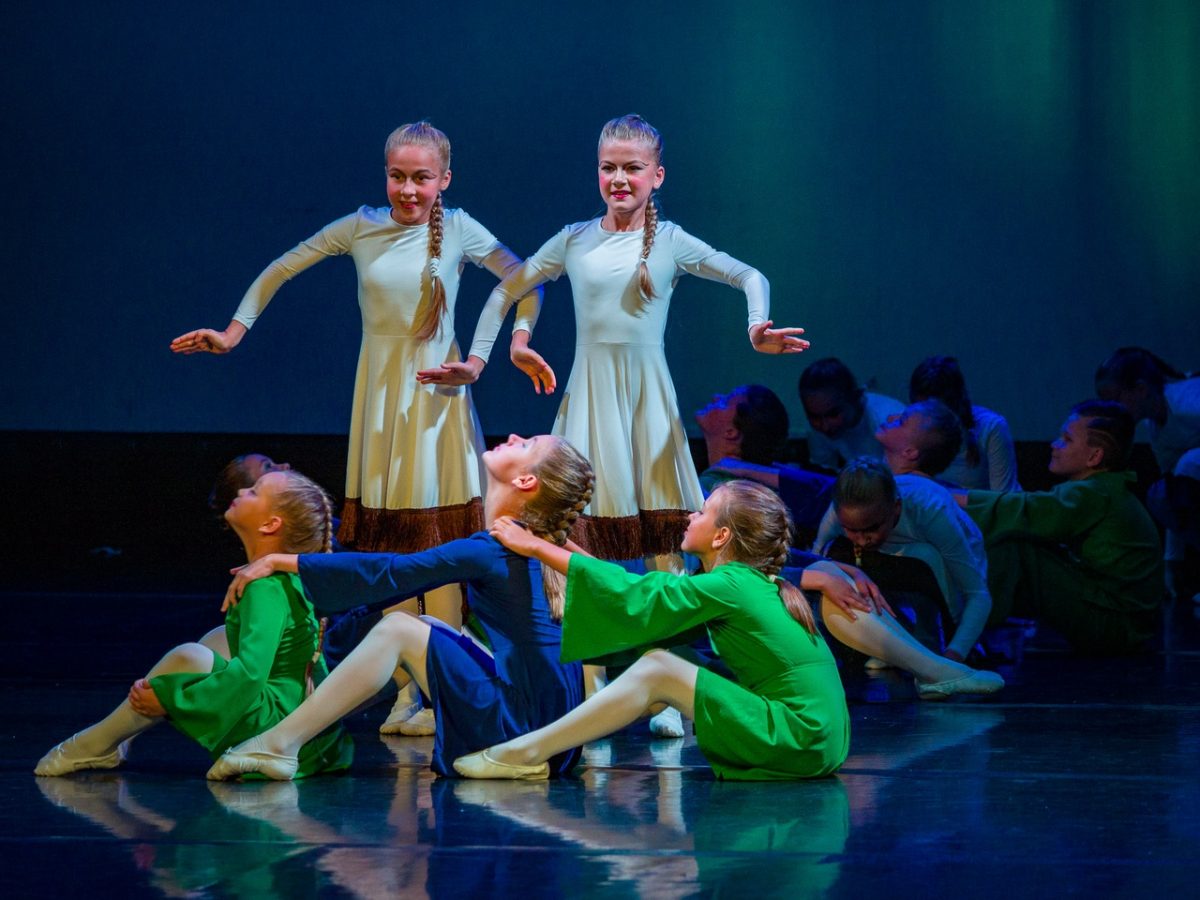 An honor to start the ceremony got a choreography group "River". They performed an unusual dance  "Gulls' wings". It was followed by a parade of the participating countries. There were eight of them who came to Khanty-Mansiysk to fight for the victory: Norway, Germany, Slovakia, Denmark, Italy, Sweden, Czech Republic and the host of the competition – Russia.
The deputy governor of Khanty-Mansiysk Autonomous okrug Ugra Yury Yuzhakov and the chairman of the Roller Ski committee of the International Ski Federation Martins Niklass appeared on the scene to welcome all the athletes to a hospitable Ugra land.
"It's the first time Khanty-Mansiysk's hosting such competition. Roller Ski is a new discipline here but it's hard to underestimate the skiing traditions of this region. Even today at the start of the races among those on the start line we've seen athletes from Ugra. Some time ago roller skiing has been just a preparatory stage for the winter season and now has developed to an independent discipline: spectacular, exiting, unpredictable and due to the speeds an extreme one. I am sure that the fans will see a spectacular and memorable event where athletes will demonstrate their best roller skiing, the highest level of training and the widest range of emotions in the battle for the places on the podium. May the courses of Khanty-Mansiysk bring a good luck to all of you", – addressed the participants of competitions Yury Yuzhakov.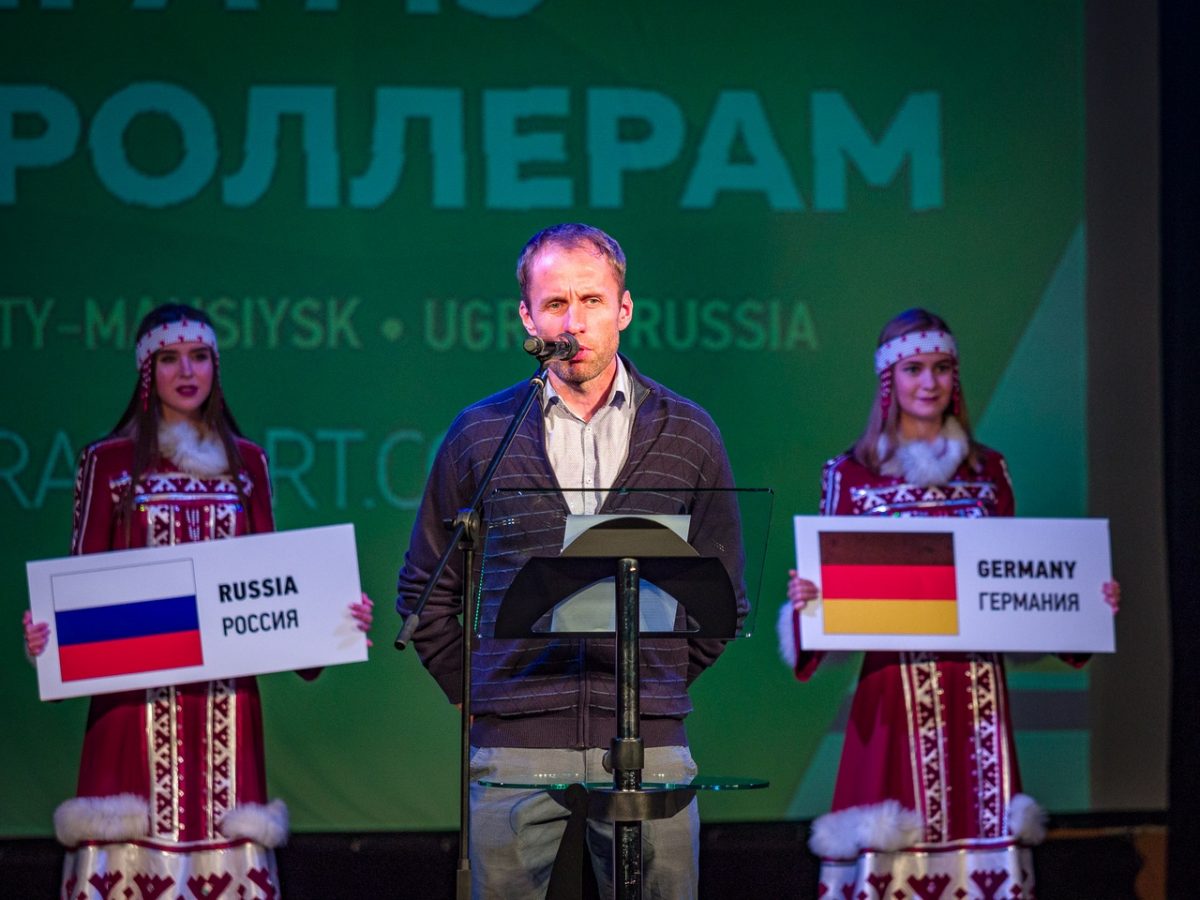 "I welcome all of you here in Khanty-Mansiysk. I hope the first day was a great experience for you here at Alexander Filipenko Winter Sports Center. I wish good luck for the remaining two competition days", – said Martins Niklass.
It is to be reminded that races of FIS Roller Ski World Cup will continue tomorrow with the most fast and unpredictable race – 200m Sprint.